Need to earn some quick cash doing surveys? You're in luck…

eLoot is a website where you can either watch videos or take surveys from 3 different networks in return for gems, which lets you cash it out for PayPal money, or virtual game items (skins, etc) and even cryptocurrencies. When I paid out my $2, the payout was instant to my PayPal account and I'm glad. Definitely recommend this website.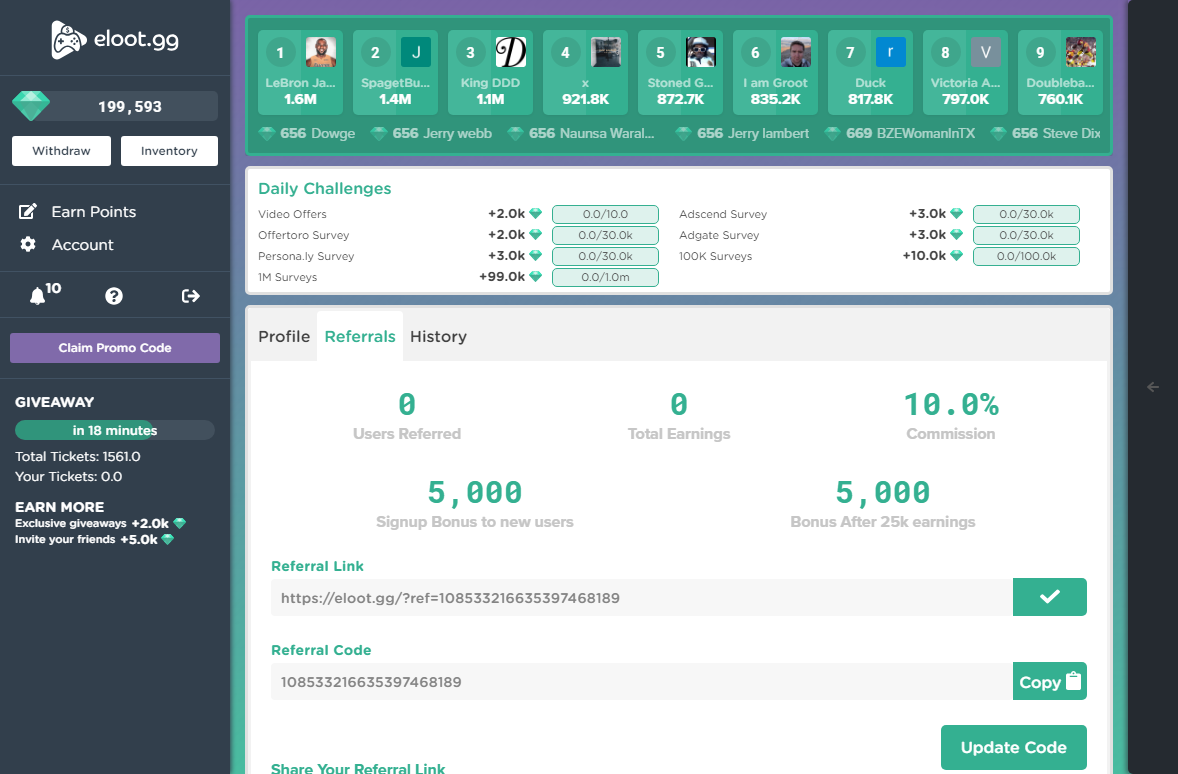 Qmee is also a great and straightforward website to earn quick cash. Although they don't award too much per survey completion, they are still a great website. You can cashout using giftcards from Amazon, iTunes, Starbucks, etc. and of course PayPal. Payout is instant and simple. I have made £6.32 as of right now.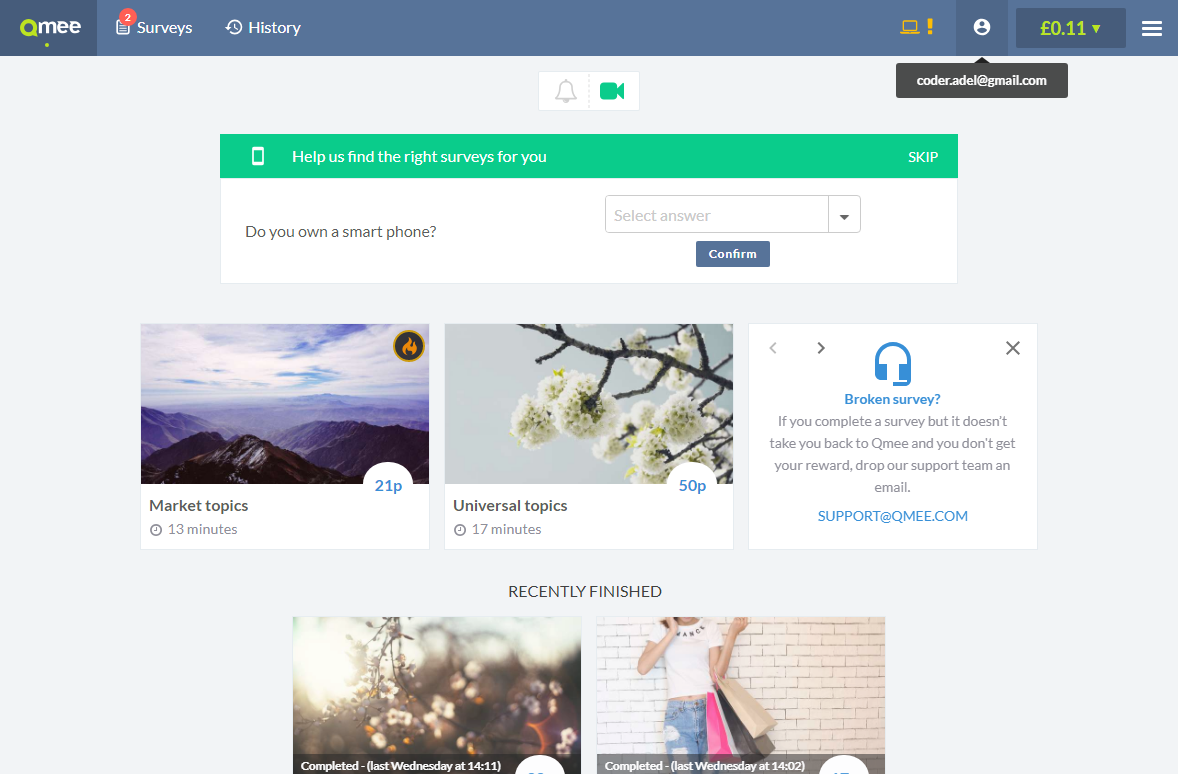 Swagbucks is a widely recognized brand that gives out free money/giftcards/opportunities. It is very popular with students, thanks to a wide variety of ways to earn rewards. Exclusive signup bonus included too! I haven't cashed out yet, but I know this is legit hearing from a couple of friends.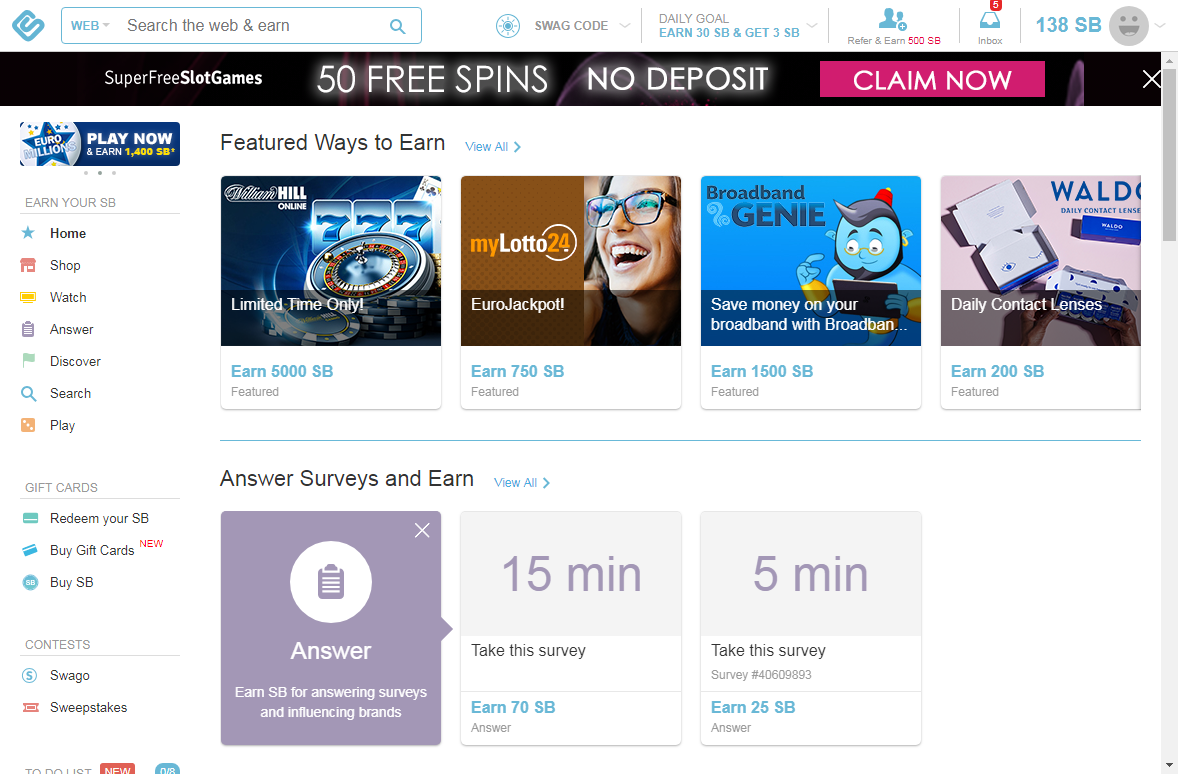 Earnably is a website like any other typical survey site with a twist. It has more than 10 ad networks to complete surveys on, and you can watch videos in return for huge payout rates. It's good enough to be listed on here.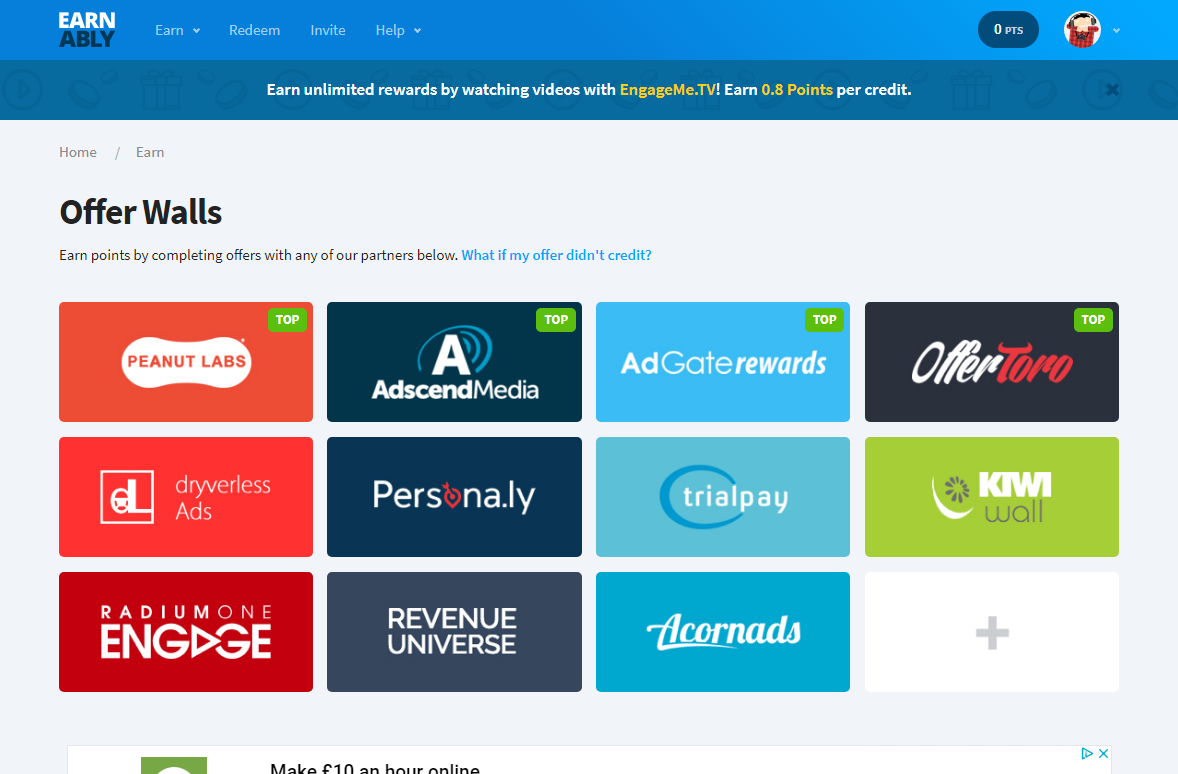 PrizeRebel is a Pay-Per-Survey website where you can complete surveys in return for cash. It's basically like Swagbucks, but more user friendly and the tasks are actually accomplishable.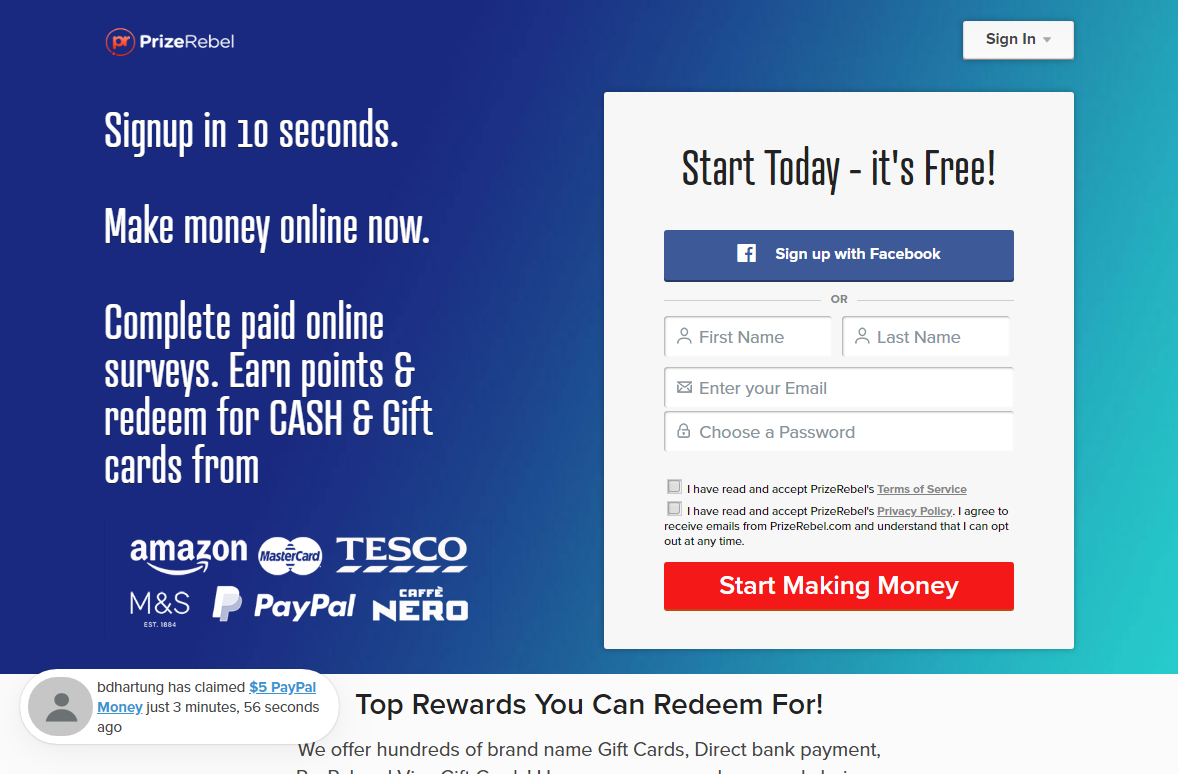 ---
That's all I have. If you have any suggestions, please let me know in the comments section. 🙂